Gim Tim Outdoor
Wedding & ROM
At Gim Tim, we create a unique culinary experience for every event that we do, focusing on taste, quality & presentation. And this being the most important day of your life, we understand the need to create a memorable wedding for you and your guests. Our distinctive menus are designed with fresh, seasonal ingredients of the highest quality to give you and your guests a true fine-dining experience.
If you are planning a unique wedding celebration held at outdoor or out of the norm venues, Gim Tim is the perfect choice to complement your special occasion. With our years of extensive experience along with our fleet of mobile kitchens, you can rest assured that your guests will enjoy the meal prepared and whipped up on the spot by our versatile chefs. Our Sales & Banquet team can assist in arranging any event or occasion, from intimate to grand, including company's D&D, incentive dinners and wedding dining.
Venue
Singapore Chinese Cultural Centre
Conveniently located in Singapore's CBD, Singapore Chinese Cultural Centre (SCCC) is a 5-minute walk from the Tanjong Pagar MRT station. The Centre offers event venues that are suitable for annual general meetings, school anniversaries, award ceremonies, dance recitals, music concerts, wedding and solemnisation. Some of the Centre's spaces include Multi-Purpose Hall (size : 1680sqm), Auditorium (size : 1850sqm), Recital Studio (size : 280 sqm), Roof Garden, VIP Lounge, Board Room, and many more.
Singapore Turf Club
Set in a lush landscape, Singapore Turf Club offers a variety of unique and functional, indoor and outdoor spaces which can be customised to cater to your event requirements. The Club is located beside the Kranji MRT station and is ideal for events such as product launches, networking sessions, gala dinners, weddings and solemnisation. The Club offers Bespoke Spaces, Corporate Boxes and Functions Rooms that come with a spectacular and panoramic view of Singapore's only world-class racecourse.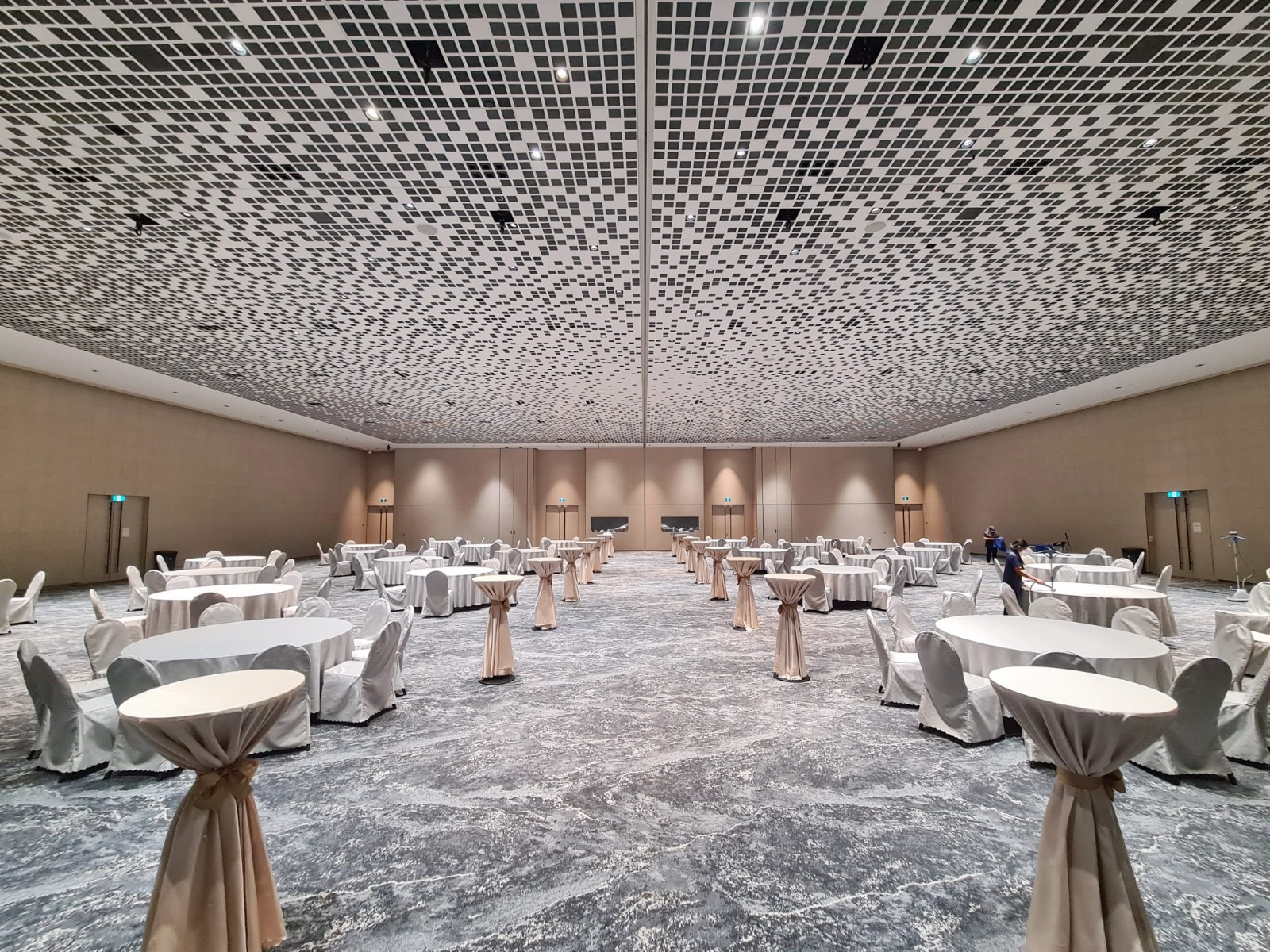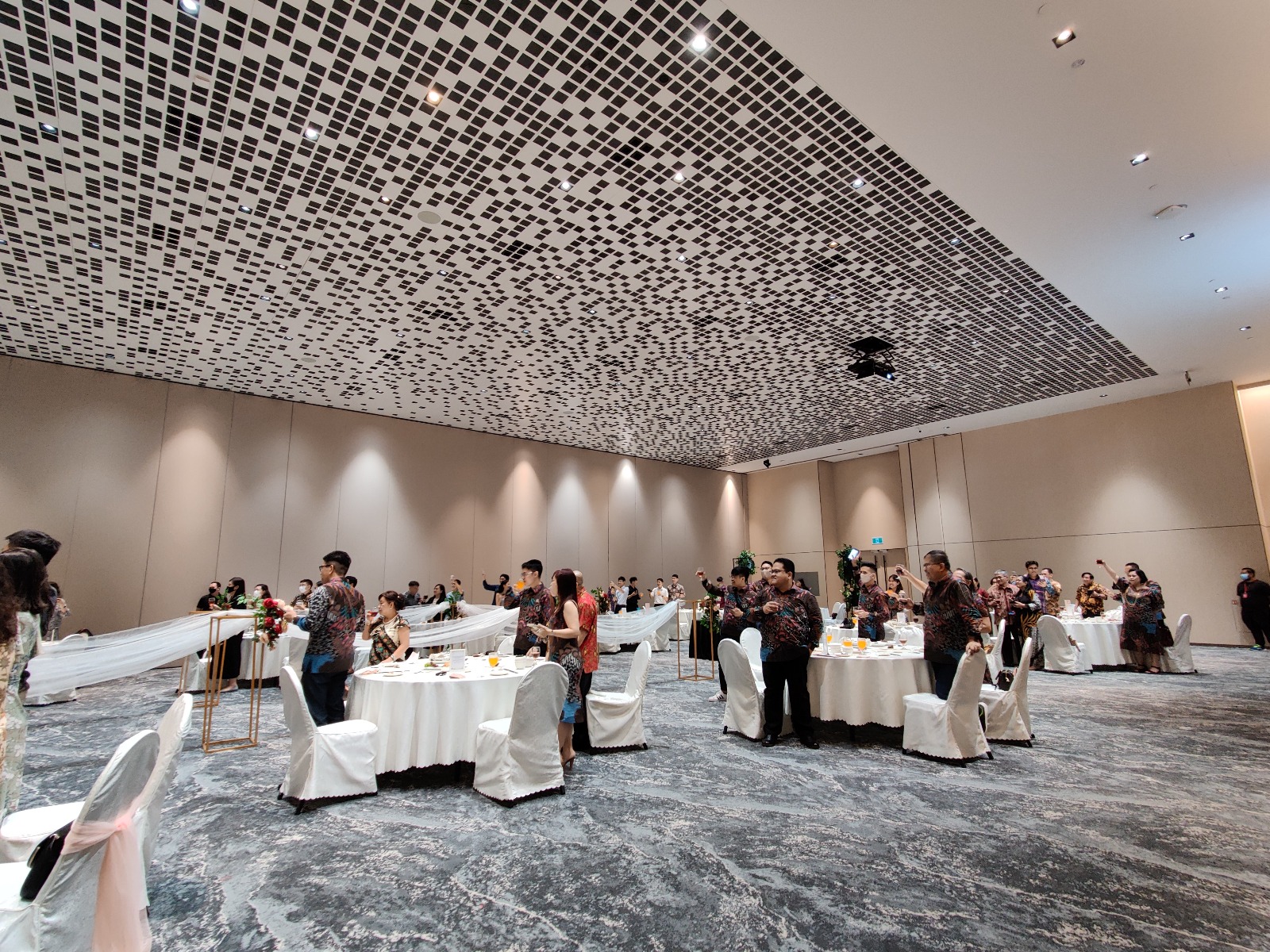 HomeTeamNS Khatib
HomeTeamNS Khatib is an ideal venue for all of your function needs. It is home to facilities, services and exciting programmes to fulfill the recreational needs of all. Easily reached by a short walk from the Khatib MRT station, HomeTeamNS Khatib is ideal for organising events such as seminars, workshops, team-building sessions. Spanning over an area of 1,014 sqm, the pillar free Grand Ballroom also makes it perfect for celebrating joyous occasions such as dinner & dance, wedding and solemnisation, birthdays and many more.
THE CHEVRONS
THE CHEVRONS is a SAF recreational club located at Jurong East with close proximity to Jem & Westgate. The Club offers leisure facilities that cater to the diverse interests of its members and guests. Its function rooms are elegantly furnished with mesmerising chandeliers and comfortable seating that are ideal for hosting business conferences, dialogue sessions, talks and award presentations. Its pillarless, high-ceiling Grand Ballroom is perfect for company dinners, wedding and solemnisation ceremonies.
Gim Tim Outdoor
Banquet
Throw a fabulous sit-down dinner party and don't worry about a thing with Gim Tim experienced and professional outdoor catering. With our fleet of professionally fitted mobile kitchens and experienced master chefs, we will prepare our house specialties and cuisine directly right from our mobile kitchen. You will be able to enjoy Gim Tim quality cuisine wherever you want, be it in the comfort of your home or at a lavish outdoor location. Let us cook a spectacular meal and serve it to you and your guests right from our mobile kitchen.

With the use of specially-converted trucks and some clever adaptations of kitchen equipment, Gim Tim has invented a mobile kitchen concept that allows the restaurant to come right to your doorstep. This way, you can watch the chefs cook up a storm and tuck into a piping hot meal all at the same time. Menus start from $300 excluding GST with minimum expenditure of $3,000 per event. Our Sales & Banquet team can assist in arranging any event or occasion, from intimate to grand, including company's D&D, incentive dinners, fine dining and weddings. (Minimum expenditure required for outdoor catering)
Venue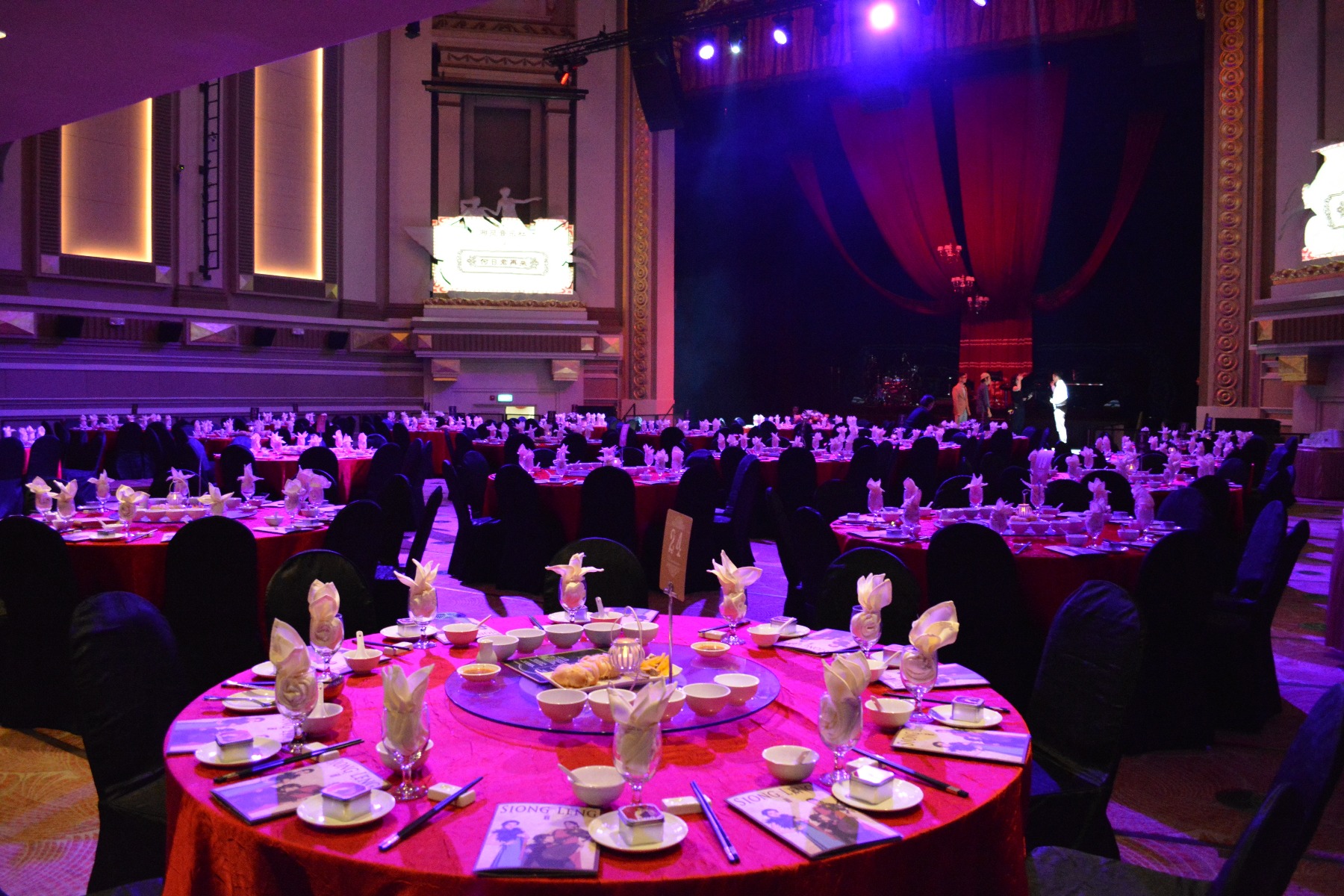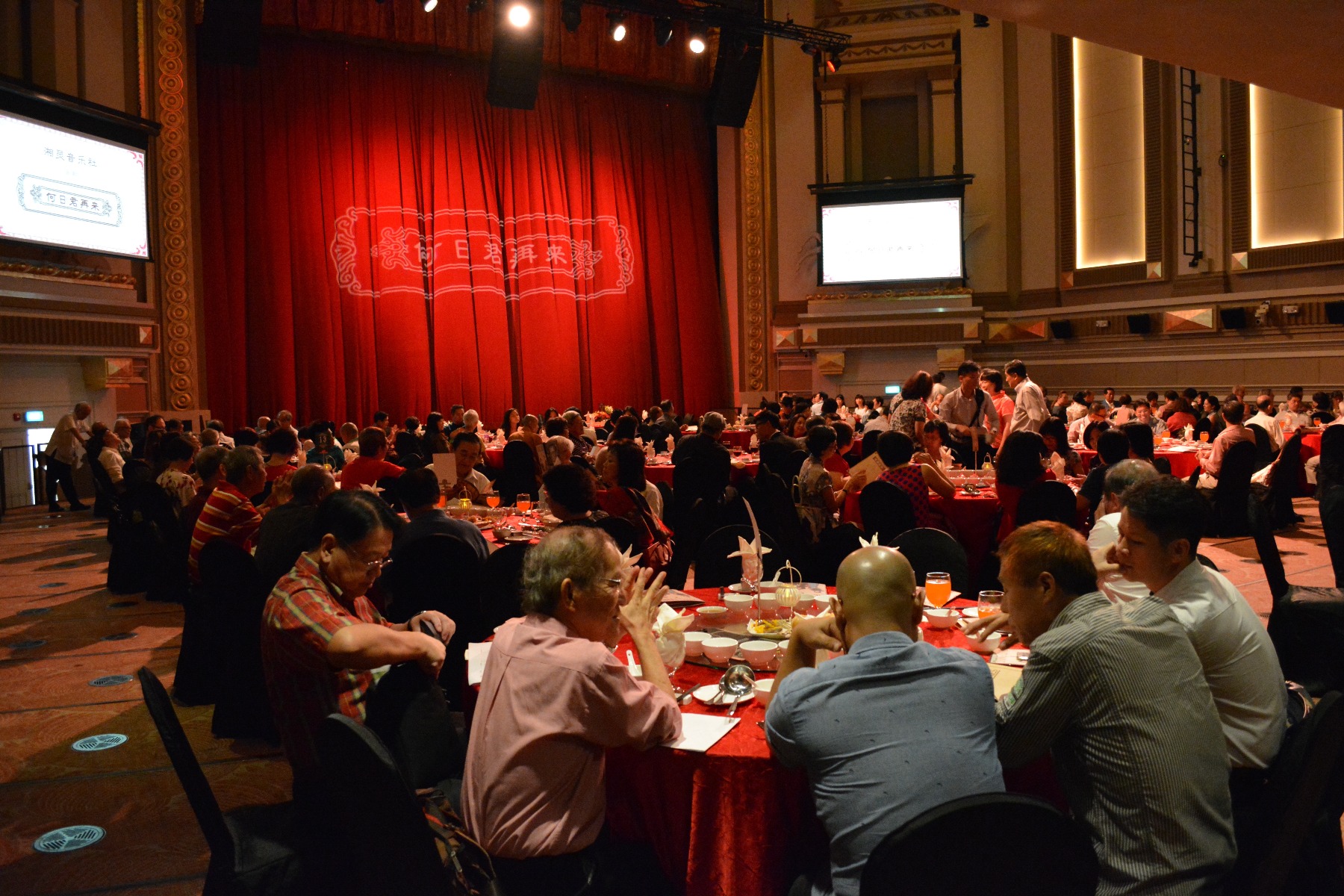 Gim Tim Outdoor
Buffet
Gim Tim started buffet catering when many of our customers requested for us to deliver our delectable cuisine to their doorsteps. Since then, we have catered for numerous joyous occasions such as birthdays, house-warmings, weddings, and corporate events.

To us, providing quality food is everything. Our streamlined buffet catering menus are specially created to present the best of our Hokkien and Cantonese influenced cuisine. You can find items such as Fried Prawn with Chili Crab Sauce, Deep-fried Scallop Wrapped with Yam Paste, Braised Sliced Abalone with Sea Cucumber, Deep-fried Prawn Dumpling and the popular Hokkien Kong Bak Pau.

Every catering ordered from us is in fact cooked by our own head chefs, which is something you could only get if you visit our restaurants. We whip up your catered meal from our very own restaurant kitchen. With our strong catering expertise, we are committed to providing a quality catering experience for every guest that engaged us.